Earn More With Credit Karma!
Credit Karma is aiming to help publishers not only monetize traffic with advertisements from an established network of hundreds of credit card offers, but to also turn more clicks into conversions with intuitive reporting and unique features.
Access hundreds of Credit Cards offers through our network.
Display offers quickly with copy and paste widget customizers.
Provide user ratings and reviews with Credit Karma's Reviews engine.
Optimize offer performance using intuitive tracking and reporting.
Discover opportunities and gain insight with our veteran team of analysts.
Earn some of the highest commissions in the industry!
With Credit Karma you'll be able to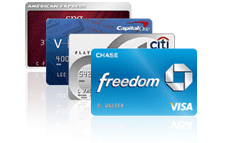 Access Credit Card Offers through an Established Network
Get access to the best credit card offers for your site through our network of top credit card companies without paying anything! Work with one of the most trusted names in the business with years of experience serving hundreds of credit card offers to over 20 million members.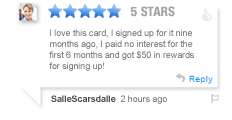 Provide Ratings and Reviews for your Offers
Credit Karma's Ratings and Reviews engine allows us to continually gather user generated ratings and reviews on credit cards and other financial products. Joining our network will give you the option to integrate ratings and reviews into your offers to intrigue, influence, and inform. This can assist in building trust, raising engagement, and ultimately increasing conversions!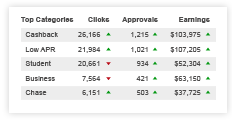 Optimize Performance with Intuitive Tracking and Reporting
Get a handle on your monetization with easy-to-use tracking based on categories, site metrics, and offer tagging. Credit Karma will enable you to identify areas of growth to capitalize on and trouble spots to remedy across multiple sites, categories, areas, and offers with our dashboards and easy-to-understand reports.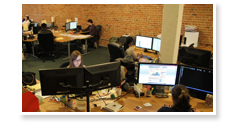 Discover Opportunities and Gain Insight with our Team of Analysts
Hate missing opportunities? Stay on top of market trends and new credit card offerings to fully realize your maximum revenue with Credit Karma's veteran team of analysts who work to identify and analyze key areas of potential growth.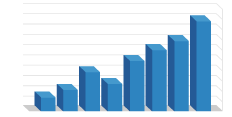 Earn Some of the Highest Commissions in the Industry
Don't miss out, Credit Karma is poised to offer some of the highest commissions in the industry!
Credit Karma Partners With Website Publishers Bringing Credit Card Offers to Websites of All Sizes.
Credit Karma is a San Francisco-based company that is a completely free pro-consumer service dedicated to demystifying the credit landscape without the need for "free" trials or subscriptions requirements. At Credit Karma, in addition to providing free credit scores and resources to understand them, we continually work with a range of partners, including credit card providers, lenders, and banks to offer a wide variety of savings options. Through this market we have built a network with all the top credit card companies to provide a wealth of offers to over 20 million members. Credit Karma is partnering with publishers large and small to bring this network of offers to their websites. With intuitive reporting, customizable widgets, and some of the highest commissions in the industry, Credit Karma is poised to lead the way in effective promotion of credit card offers.